I don't know what day it is for you, But it's the 11th of August here in India.😂😂😂😂
Hello everybody! (I seriously have NO idea what to call you😅) That's why you're gonna choose! Comment below what I should call all of you. (and the best name gets a shout-out!)
This post is VERY IMPORTANT. Hopefully I will still be blogging for 5 more years.
(What do you mean? Me- leaving the blogosphere? nuuuuuuuuuuu. Taking a break, maybe. But I'm not leaving the blogosphere. nonononno) Will you be sad if i leave the blogosphere?😂😂
I'm gonna be writing a letter to 16 year old me. I'm doing this now, coz in 3 days, I'll be 12. so I'm gonna respond to this letter on the 11th of august,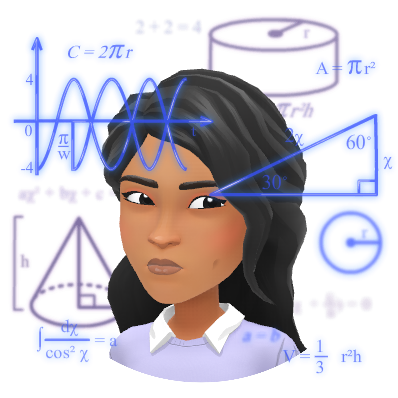 On the 11th of august, 2025. wow. why does that sound crazy? Hopefully, you'll all be here for that day. will you?
11th of August, 2025. exactly 3 days before I turn 17. (Tbh, I never thought I could be 17 years old)
ENOUGH OF RAMBLING. Just write the letter already🙄🙄
DO NOT READ THIS UNTIL AFTER 5 YEARS!!! That is, 5 years from now. XD
Dear Hiya Evin.
This is 11 year old Evin. WOW. its been 5 years, huh?
What are you doing with your life? Do you still want to be an author? (of course you do!) Or if not, you know, you already ARE an author. BY BLOGGING! Are you gonna be a full-time blogger? Or what do you want to be?
Oh, and did you change the blog's name? (you better not!) what did you change it to if you did?
Did One direction EVER reunite? did they release new Music? (I don't have to ask you if you still are a directioner, coz I know that YOU ARE AND YOU ALWAYS WILL BE.)
Did you go to a new school? was it hard? How is it right now? How is Ruby? What is she doing? I'm pretty sure you're taller than her. are you?
How are your grades in school? did you win competitions? and take part in events and stuff? did you do open schooling? how was it?
Did Sandy come to India? Of course, you should've had a blast😜
How is your baby bro? he's obviously not a baby anymore XD
AND, when did the pandemic end?? when did everything go back to normal? when did you go back to school?
and how can I forget? Tell me about your sweet 16! Did you cut your hair? (nooo)
How many followers do you have? right now, I'm at 215. It's so crazy!!!! And, how many new friends have you made? how's out in the randomness doing? are you and Lrose5 still posting? (you better be!)
Did you start another blog? oof.
I know I'm asking wayyy too many questions , But I don't care😂😂😂😂😂
What else? I don't know. OH AND DID YOU GRADUATE FROM SCHOOL??? Did you get good marks? Was it hard studying about…things? ARE YOU STILL THINKING OF GOING TO CAMBRIDGE UNI? Where are you going to college? have you saved enough for you world tour? did you ever get a dog?
Tell me everything.
I'm gonna go. I can't wait til I hear from you!
AND DON'T YOU DARE DELETE THIS POST/FORGET TO REPLY.
P.S. do you still use Bitmoji? show me your avatar!!! and did you get a phone? Fine I'll stop asking questions.
BYE!
yup. that was it. I SERIOUSLY CANNOT WAIT!!!!
and, I didn't forget the poem:
This is a poem I wrote in the 5th grade. I wrote a post about it in my blogger blog here.
One Shine.
As I was gazing at the sky,I saw a star shine.
The brightest shine.I imagined it was me,
I hope I would shine like that star one day;
but even brighter,
as I would prove I'm a smart worker.
Yet another reminder that: 5 of you have signed up for the blog tour! thank you! if you want to join the tour, sign up in the next 2 days!! Sign ups will be closed on the 15th of August! So the last day to signup is on the 14th!!
Which reminds me! If you haven't gotten your invite for the B'day blog party, here it is!
and the theme is…………………………BIRTHDAY! (I know, it's so………OBVIOUS😂😅. I'm very bad at party planning) so yeah! and also FOOD!
I can't wait to host this party!
And also, I have an announcement to make!
AMY is giving out GUEST POSTING opportunities on her blog!! And guess what? She will be posting ALL the entries she gets! So please try to send in something!! Click this link to read more about it, and make sure to check out her blog and follow! (she is so close to 50 followers, so go help her out)
Oh wow I have a lot of things to say😂😂😂
I also want YOU to tell me what kind of music/food/entertainment you want in the blog party! (because not everyone is a directioner🙄🙄🙄)
And I think that's all!
Thank YOU for reading!💖✨
Let's talk!!
What do you think of the letter I wrote to my future self? Will you be sad if I leave the blogosphere? Are you gonna send in a guest post to Amy? ( if not, give her a follow at least😉) Don't forget to tell me what kind of music/food/entertainment you want in the blog party!!✨ excited to chat with you in the comments!
Yes, I made another sign-off.