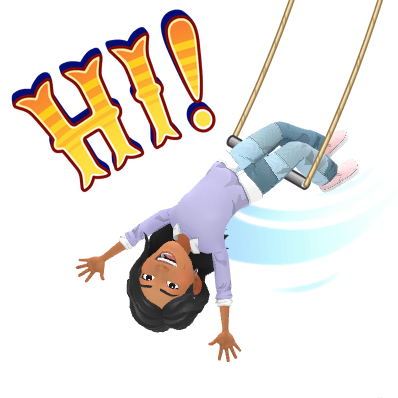 Hello! Thank you so much for visiting my blog 😉
A curly Sue's Ramblings – is a Lifestyle blog run by ME!
Other categories I post on are: Reviewing, bookish, Blogging,writing and so much more!
You might've already seen that I don't limit myself to one niche and that's a benefit of having a lifestyle blog😜
Why did I start this blog?
I was SO bored in quarantine, so my mom suggested I start a blog! So I did, on blogger, then switched to WordPress a couple month later – I love the community here and blogging is so fun!!
My blog was previously named "Thoughts and Dashes" but I changed it to "A Curly Sue's Ramblings" to fit my blog content, and I really like it!
I have a blog designing "business" where I can design your whole blog – or a part of it ~ all for free! so if you're having trouble, then be sure to visit my blog design page by clicking here or on this logo:
I offer a variety of designs ranging from a complete blog makeover to particular elements like sidebar graphics, header images etc. I use Canva to design our graphics and will be using the same for yours too.😁
I also have 3 other blogs!
A TRAVEL blog and a COLLAB blog with Lrose5- one of my best blogger friends 😀
"A Wanderful Life!" Is my Travel side blog. I post every Wednesday- about my exciting excursions! I haven't travelled to a LOT of countries, but I hope to do so in the future! I also post Photography over there🤩 I'd be really happy if you follow my travel blog, and you can visit it by clicking on the blog button (image) above!
"Out in the Randomness" is my collab blog with Lrose5! She is an amazing blogging friend and we post every week!! We mostly post interesting facts, and pretty much ANYTHING AND EVERYTHING. haha😂 we hope you like our blog! if you do, make sure to hit that follow button😉 click on the blog button to visit Out in the Randomness.
Living the Blogging Life is a collaborative blogging advice platform – a place where bloggers from all age groups, niches, and blog backgrounds are invited to contribute and write about their experiences!
And the best part? You could be a part of it too!🤩
---
This next part of this post is not related to blogging, but
I have a YouTube channel!! well, my dog does. I started a YouTube channel for my dog in March 2021 and so far, I'm having lots of fun! please subscribe if you come across it!
For more about ME, please visit this page:
I guess that's it? Thanks again for visiting my blog- Follow to stay in the loop and…
BYEEE!!!