Hey Everyone!♥ Hope you're all having a great day so far. I recently got tagged for the "Know your buddy" tag created by Tia @ TallBlondeTales and Ashish @ ProxyWords.
❝The 'Know Your Buddy' Tag, a fun tag to encourage blogger collaborations, and to help us all get to know each other a little better. How it works is you pick another blogger to do the tag with, you answer the questions with each other then share and publish your partner's answers on your blog.❞
And my friend – Maggie, messaged me and asked if we could do this together and here we are༊*·˚
The featured image is designed by Maggie!✨💙
---
╰┈➤Rules✧.*
Tag the original creators of this tag – Tallblondetales and Proxywords – and tag the original posts from each of their blogs. If you do, you'll be eligible for the roundup post and grand 'Know Your Buddy' tag winner! If not, you can still take part in the tag you just won't be a contender for the overall winner.
Thank the bloggers who nominated you (and your buddy), share the badge and rules in your post.
Pick a blogger with whom you'd like to do this tag with, answer the questions together, and share each other's answers on both the blogs.
Nominate 10 new Bloggers and keep spreading the love.
Notify the bloggers (tell them you nominated them) by commenting on one of their posts.
---
╰┈➤Questions & Maggie's Answers:✧.*
❑What is your favorite blog post of mine and why?
I seriously love your 99 blog post ideas!! It's SO helpful and a great resource for bloggers from many different niches 😊❤️❤️
❑What would you like to be known for – your name or your Blog name?
Hm… I'd say my name! While I love my blog, I'd rather be known for my kindness and how much I care for other people. I suppose my blog shares that side of me as well, but anyway. I'm rambling 😂💕
❑What is the weirdest comment you've ever gotten about your blog?
Well recently (and this was actually in an email someone sent me), a person literally typed something along the lines of "I love your blog 😂 don't mind me using too many laughing emojis 😂 you share too many on your blog 😂" and I was like WOW ok!! It was very strange!
❑Do you think cereal is soup? Why or why not?
I'm going to say no. You have to add milk to cereal for it to get the consistency it gets, and soup is the way it is without adding anything lol. Now if we're talking about oatmeal or porridge or something… gee I don't know 🤷🏻‍♀️ lol
❑If you had a controller that has the power to rewind or fast-forward, which one would you press on WordPress?
The fast-forward! WP has come a long way with tech advancements (and we've all grown as writers!), so I'd rather see the awesome things to come than go back.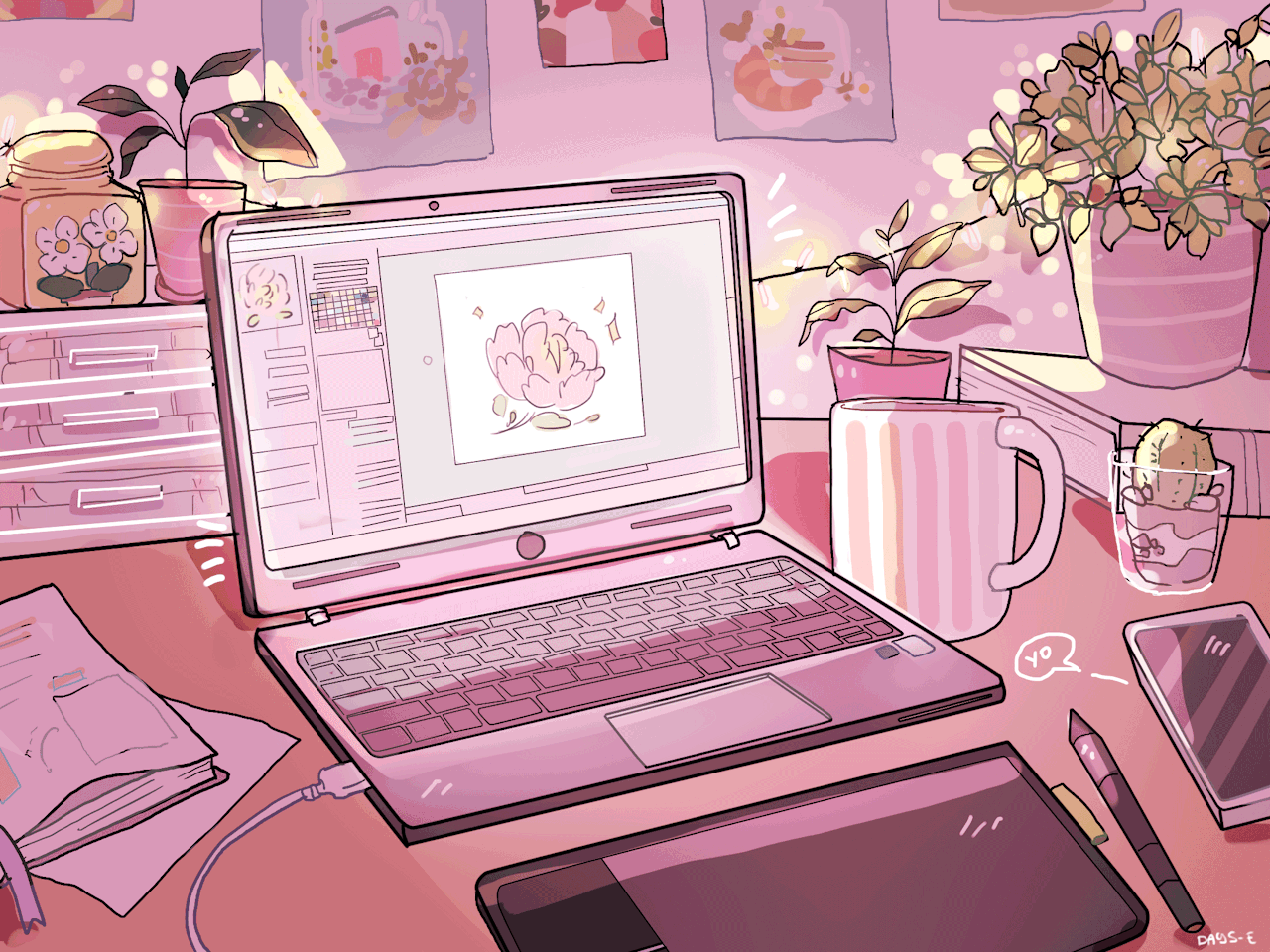 ❑If you two were to be buddy characters in a movie, which characters would you be and why?
Ooh I'd say McQueen and Mater from Cars!! I'd be Mater because I'm silly and a good friend (I hope 😂) and Evin is McQueen because she's cool and an awesome friend too!! Also McQueen's got style✨✨ which Evin has as well!
❑What is the most boring part of posting blog posts for you, or what part of posting a blog are you laziest about doing?
The boring part for me is proofreading at the end before publishing/scheduling a post! I like proofreading as I write, but that final read-through isn't my favorite, lol.
❑If you could transform into any animal, what would it be and why?
An eagle! It would be so fun to fly around 🦅
❑If your blog had a superpower/magical element, what would it be?
Hmm that's a cool question! I'd say… the doodles come to LIFE!! 🎃 (that could be cool… but I made it sound creepy lol)
❑What reminds you of me?
Oreos 😂😂❤️, We Dare You To Blog (I loved hosting that with you Evin!), various aspects of blogging since we both love it so much, and digital design/portraits!
❑If you were given the power to exchange blogs for day, which thing will change or adapt first?
The writing style lol, since mine is different from Evin's!
---
╰┈➤Nominees:✧.*
AND YOU! Feel free to do this tag if you want to, and don't forget to link back so I can read your post!
---
And that is it! I had a LOT of fun doing this tag with Maggie🌻🤍 This was our third collab, read the other ones here & here!
And thank you, Ashish for tagging me!
I hope you enjoyed reading, see you next time! ❤
P.S. The GIFs in this post do not relate to the Q&A's, I just thought they were pleasing to look at : )