Hi Oreos! Itz Evin here😜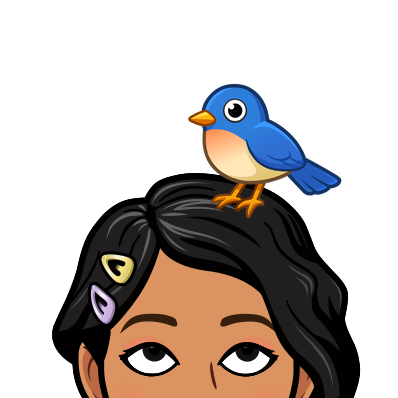 It's been a while since I've done a collab, so today I'm doing one with MAGGIE @ MAGGIE'S DOODLES! Maggie is one of my best blogger friends and she's an amazing blogger too! be sure to head over to her blog, and follow her, because you don't wanna miss out😁 Thanks for doing this collab with me Maggie!😉💛
We're doing a PLAYLIST SWAP, and this is my second time doing this😄 The first playlist swap I did was with Vrose, who sadly, left the blogosphere.🥺 the post is still up though, you can read it by clicking here!
Annnnnnnndd, let's get into it!
Note: The featured image for today's post is designed by Maggie! Thanks a lot, Maggie!😄💜
Maggie and I each exchanged 10 songs from our playlist:
Maggie's playlist:
More than I should ~ Hunter Hayes
THIS SONG IS AWESOME. not a huge fan of the chorus part though, and that's weird because choruses are usually my favorite part of a lot of songs. other than it, I really like it – and I think I might add to my playlist. maybe
The Greatest Show ~ Panic! At the Disco
I've watched the greatest showman and I LOVE all of the songs/soundtracks from it. But I didn't know that it was by Panic! At the Disco because I've never listened to them. Overall, this is a really good song and I'm adding it to my playlist rn😆
Thinking out loud ~ Ed Sheeran
Ed Sheeran's songs are really awesome! I haven't listened to a lot of songs, but I've actually never listened to this song before😶 well, I've heard this as background music in a video, and I think it's a great slow song!
Shine your way ~ Owl City & Yuna
Isn't this from a Disney Movie? *looks it up* THE CROODS – I think I've watched that movie, but idk🤦‍♀️ OKAY, I reaaallly like this song, especially Yuna's part.
Wildfire – John Mayer
YES. why didn't i find this earlier. this is AWESOME. (i say that a lot, don't i?😂)but i recommend playing the song on 1.25x speed if you're listening on YouTube.
Shatter Me ~ Lindsay Stirling
The first few seconds, it sounded like "Hedwig's Theme" was playing😂 but no, it wasn't-
anyways, I like this song, the melody's great, but it's not something I'd listen to on repeat, but I might listen to it again. (oh, and btw the music video is 🌟noice🌟)
Chasing Jupiter ~ Anthem Lights cover
TOTAL AWESOMENESS. definitely check it out cz its amazing😌✊
(all of anthem lights covers and songs are really good too)
I FOUND A NEW BAND YAY
Natural ~ Imagine Dragons
i'll just say i'm not a big fan of Imagine Dragons, anddd i didn't like this song. well, a little bit but not really🤷‍♀️.
Burn – Ellie Goulding
this is such a great song! I'll have to listen to more of Ellie Goulding because I really liked this song.
Mii Channel Theme
😂😂i started *smiling* as soon as i heard thi-
wait where did oreo go-
*grabs oreo and dances to the music*
*oreo bites me*
*yeets oreo*
that happened. but i didn't yeet him, i could NEVER.
anyways, I'm listening to the one hour version of this now, and I love it. best piece of music ever.
Thank you so much reading! Overall, I liked 9/10 songs from Maggie's Playlist, my favourite songs are : Chasing Jupiter, cover by Anthem Lights and Burn by Ellie Goulding
Have you listened to any of these songs before? what are 3 songs from your playlist? Let's talk in the comments!
Be sure to check out Maggie's blog!!
Here's the latest video from Oreo Chan:
We're going on a posting break, I'll start posting after oreo is just a tiny bit older. Subscribe so you'll know when we post again!😁
and be sure to check out these posts too:
P.S. Hewo frens ~ iz oweo. i bwoke into evon's bwog. i will be bac lato to wite something. bye frens. wuv, oweo.❤