My 50th post!!! Yayay 😝💕🎉🎉🎉🎉
How's it going?
TODAY I'M BACK WITH ANOTHER POST FROM YOUR FAVORITE BLOGGING SERIES!!!
I hope BWE is your fav blogging series.
hehe.
Read other BWE posts!
Part 1- Must haves of a blog.
Part 3- Ways to grow your blog.
and I am super excited for today's post!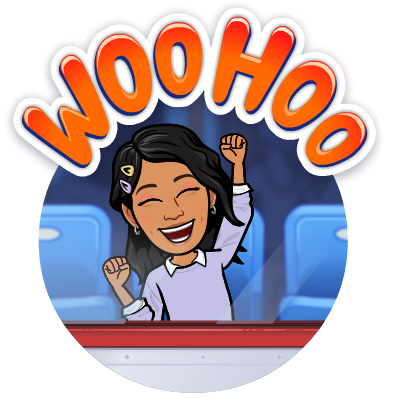 and.. it…is….
the ultimate debate:
BLOGGER vs. WORDPRESS!!!
YEAH, THAT'S RIGHT!! this is probably the most important part of starting a blog: choosing the *right* platform.
which is better? you'll know once you finish reading this post!
I have 2 blogs in Blogger, but I don't post there anymore since I moved here.
and 3 blogs in wordpress!! This one, my travel blog and OITR.
My experience, blogging in Blogger:
I wrote my first ever blog post on the 14th of April. My only readers were my family- and a few friends. There were like NO active blogs in blogger, except for this one. and THAT was a F1 blog, so I knew NOTHING. all the other blogger blogs I found out through google were from 4 years (or longer) ago.
Me discovering WordPress :
I went on this blog called "Kids Blog Club" and THERE, is where it all started. where I found this blog, called "Long Journey Ahead" and in THAT blog, I found a page called "My favorite blogs" and THERE, (I have to stop doing that) I found many new blogs. the first one I went to was: A light in the darkness.
I LOVED the whole blog: the design, the layout, the content, EVERYTHING. I tried to find a theme like that blog, but I couldn't. Then I realised that it was a WORDPRESS BLOG. I looked around and found MANY ACTIVE WORDPRESS BLOGS. like, 100's of them. one of them was Central City Girl. I was soo impressed by that blog!! (BriN is also very sweet😄)
all of the blogs looked amazing, and I loved how it was easy to follow, like and comment. in Blogger, it is way harder.
after looking around for a few days, I felt like I needed to have a blog in wordpress.
I created my account and ended up deleting it. TWICE. It was soo hard at first, I wanted to stay in Blogger itself. Then I tried again and got a few steps ahead. I HAD A WORDPRESS BLOG!! it took me 3 days to find the perfect theme. I launched this blog on the 16th of June, the same day where I wrote my first post. It was hard figuring out how to use the blocks and stuff, but I got the hang of it.
Blog tip: Stay active in the community : Like, comment and follow other Blogs 😛
I started posting regularly.
By the end of the week and the event, I had 25 blog followers! I was so happy coz I never thought I'd pass 5 followers. (that's all I had in Blogger. And all my followers were either my mom from different accounts, or me and 2 other people I don't know)
And then you know, I started Featherlights, hosted a blog party, wrote the last post on blogging with evin.
Blog tip: always re-read your posts before you publish them.
YUP.
This post isn't over yet. That was just STORY TIME.
let's move on to the Pros and Cons!!
In WordPress, there are hundreds of FREE themes to choose from, and it's very easy to customize, add widgets and graphics.
But in Blogger, there are only like 20 themes and layouts to choose from? You CAN use other themes from websites in Blogger, but my blog was not easy to customize.
I didn't get notifications for ANYTHING in Blogger. I had to log in, and check every single comment page to see if there's new comments. it's the same for new posts from blogs I follow too; I had to check my reading list and I didn't get notified. You may have gotten notifications, but I didn't.
and that's the complete opposite of WordPress.
The best thing about blogging in wordpress is… (according to me)
THE COMMUNITY!! everyone I know has been soo supportive, friendly and kind from DAY ONE!!
The media storage: There's actually UNLIMITED pictures/media you can upload and use in Blogger, but only a limited amout- 3GB in WordPress (you can upgrade it, but I'm talking about the free plan) 3GB is actually enough for me, because I don't use more than 5-8 pics in a post.
Trash folder: I remember one day, I accidentally deleted a post in Blogger. I kept looking for it, and I found out that THERE IS NO TRASH FOLDER!☹️ Thankfully, I saved that post in a word document, so I retrieved it and re-published it. But if I hadn't done that, then I'd have to retype the post ALL OVER AGAIN. but in WordPress, there's a trash folder where you can retrieve your posts😊 (some of my posts are still chillin out in there😂)
Blog tip: check your comments' spam folder everyday, and DON'T touch any of the links in spam comments, delete them permanently. Sometimes, normal comments go to spam, so make sure you check that too.
I hope you now know which could be better for your blog!! thanks for reading!
I hope this series was helpful!!! tell me in the comments:
Should I do Quarantine Vlog Diaries every Friday now that BWE is over?
Let me know!!
Bye!
LAST POST ON A CURLY SUE'S RAMBLINGS: My sistah's B'day!! + A guest post. (be sure to check it out and comment!!)
*still admiring the featured image*