As you can see by the title, I'm back from my month-long hiatus of Awards and Tags!!!!!!
BUT BEFORE THAT, A SONG:
it's one of my all-time-favs. so start the song!! its very sad too….
I kept getting tagged/nominated for things throughout August and most of them were awards that I've already done. So I'm only gonna be doing 6 awards/tags today! +a bonus one too! these are awards I've never been nominated for before 😉
Let's go!
Bloggers support Bloggers.
First of all, I'm SO honored that I got nominated for this! Thanks JM, for nominating me and for creating this award! be sure to check out her post here.
Rules:
Thank the one who has tagged you for this challenge and give a link to their blogsite so others could see.
Add any of the official photos in your blog post.
List at least 5 bloggers you love and want to appreciate at this very moment.
Give a short description about the blog you listed and some of the reasons why you love the blogger, or literally anything you want to say.
Tag at least 5-10 bloggers to do the challenge.
Put the official hashtag, #BloggersSupportBloggers in the Tags section of your post so whenever a blogger is looking for new blogs to read, it will be easier to find.
Blogs/Bloggers I Love
Lrose5 from My cozy corner
Lrose5 was my first friend in the blogosphere! she helped me with a lot of things when I was just starting out! She is an amazing, sweet friend! Thanks so much! ❤ In her blog, you can find lifestyle, art, croquet, crafts and creative posts! I love her blog a lot!! ❤
Amy from Amy's Musica
Amy is literally DA SWEETEST. she is so kind to everyone and was one of my first friends from the blogosphere 😉 she's so supportive and AMAZING. her blog is just as awesome as her ❤ You'll find lots of interesting things to read, that's for sure 🙂
xoxLucy from Lifestyleaddict
(she doesn't have a blog button)
Lucy is SO sweet and supportive! she is so fun to talk with! (and she likes Harry Pottah and One direction, it's nice to know another blogger with the same interests as me!) I LOVE her blog so much!! she writes *super* inspiring posts.HER blog is just super AMAZING.
Kaelyn from Kaelyn's life
Kaelyn is super sweet and her blog is soo awesome! She does lifestyle posts, tags and so much more! Love the optimism you bring to da blogosphere!!
Srisha from Sky and Soil
Srisha is the FUNNEST person ever. (she's also another person who agrees that "funnest" is a word. duh) Her posts are SO funneh and I love reading them. I've read all her posts (yes,all) Her blog is just AWEESOME.
—————————————
I LOVE so many other blogger's blogs, SO PLEASE don't feel sad/mad that I didn't include you in there.. 😦
I also get to tag 10 other bloggers,
SO I TAG YOU!!!!!!!
The Inspiring Bloggers tag.
Thanks so much Chloee for tagging mehh!!!!!!!!!!!! ❤ You can read her post here.
RULES
1.Thank the person who nominated you
2.Include the logo in your post.
3.Answer the questions asked.
4.Nominate bloggers who inspired you
5.Ask them five questions.
Chloe's Questions:
1.Laptop or Phone?
uhhhhhhh ummm I've never really used a laptop before… and iphones are pretty confusing but………. Let's just go with… Iphones?
2.Pizza or ice-cream?
NOOOOOOOOO… Did you just……?
Sorry I can't choose.
3.Books or movies?
Let's say harry pottah. ummm I saw all the movies but the books were better. (obviously)
4.Would you rather stay with your best friends in your party or many people?
huh?
5.Your fave food.
PIZZA.
Mah nomineez
I nominate you if you're name has any of the letters from A-Z.
And with Chloe's questions.
(just coz I'm too lazy to think of new ones)
The very inspiring blogger award.
OOOOH another "inspring blogger award" but this time, itz "very inspiring" XD
Thanks Tia, for nominating me for dis!!!!!!! check out her post here.
RULES
Thank the person who has nominated you and provide a link back to his/her blog
Answer their questions
Nominate up to 9 other bloggers and ask them 5 new questions
Notify the nominees through their blog by visiting and commenting on their blog
List the rules and display the logo
I was asked a lot of questions, but I'm just going answer 5.
The Questions!
What song do you currently have on repeat?
ummm…. Hedwig's theme but that doesn't count as a song and I CAN'T CHOOSE ONE SONG. I'll say an ALBUM!! It's made in the A.M and it's very good!!
What do you prefer, calling or texting?
Texting because I'm very awkward on the phone and …….. uhhhh texting is easier and I LOVE using emojis.
A fictional character you love and why?
ummmmm wait a second…
There are SO many fictional characters I love, but I'll go with- SIMBA!! I love simba so much!! especially when he was little!! ahhhhhhhhhhh soooo adorablee ❤
The Lion King has gotta be my fav Disney moviee!! oh, and Tangled too!! (I'm also doing a Disney tag later!!)
Your favourite author?
J.K Rowling.. (She's amazing)
What would your dream birthday cake look/taste like?
THAT IS A GREAT QUESTION!! it would be chocolate. obviously. and it would have 3 layers. one would be choc the next vanilla, and the next one is an ICE-CREAM LAYER!! and the ice-cream would be butterscotch and choco duet. and it would have all kinds of candy and…….. some other yummy things. OH AND RED VELVET!! I LOVE RED VELVET!! AND RAINBOWWWW!!!!!!! i love rainbow cakes. so now we're bringing in the fourth layer!!
my cake would look something like this; but nothing like this. I mean it's a dream birthday cake afterall..
If you could live in a fictional world (ie. Harry Potter, Lord of the Rings etc), what would it be and why?
Harry pottah and everyone knows why.
Nomineez
I nominate you if you like to eat cake. and with the same questions!
2 down. some more to go…
The Real Neat Blogger Award!
I was nominated by.. Erin!! Thank you!! check out her post here!
Rules
Display the award logo (can't find it)
Thank the blogger who nominated you
Answer the questions from the blog who nominated you
Nominate seven to ten bloggers
Ask them seven questions

Erin's Questions:
What's one book that you could read over and over again(and never get bored)?
I've read Dork Dairies- Spectacular superstar 4 times and I don't get bored!! and also the prisoner of azkaban 😉
How would you describe your bookshelf in three words?
Messy, dusty ,unorganized.
Who's your least favorite fictional character? What book are they in?
Umbridge. Harry Potter and the order of the phoenix
Do you write or annotate in your books(I could NEVER, but I am very curious!)?
No i DoN't. I would NEVER.
If you could have one wish right now, what would you wish for?
I wish my tab would switch on becoz I have an online class in 50 mins. It's not turning on for SOME reason. ugh.
EDIT: it turned on. XD so I'll wish for something else! I wish my exams would be cancelled!
Do you have any favorite book bloggers?
Yes! a couple of them are: Purely olivia and Krisha's cozy corner
When and why did you start a book blog?
I… uhh don't have a book blog..
Nomineez!
That was fun!! I nominate you if you're a book lover. and with the same questions. (Yes that's right, I'm passing on the same questions. for every award I do.)
The Ultimate Disney Tag!!
OOOOOOOOOHHH YAY!!! I'M A BIG DISNEY FAN SO THANK YOU MAGGIE FOR CREATING THIS TAG!!!!!!!!!!! check out the original post here!
Awesome logo, BTW.
Rules.
Mention whose blog you found out about this tag through & share their link!
Include the rules and badge in your post
Answer all 50 questions
Tag the post under "theultimatedisneytag" in the Reader
Leave an open invitation for all Disney lovers to participate
Maggie's questions!
What is the first Disney movie you remember watching?
That is super hard!! I don't know….
Three characters you relate the most to?
Belle- Coz I love books. Snow white- I love nature! and Sleepy- I love sleeeping. if you look at my gravatar profile…
If you could trade places with one character for a day, who would you choose and what would you do?
I would trade places with Snow white because the place she lives in is BOOTIFUL!!
Which princess do you relate the most to?
Belle!
Are you jealous of any characters' fashion sense/wardrobe?
tbh, no..
Which song/s get stuck in your head the most often?
The one from tangled… um the last thing I see is light or something? *googles* AHAHAHHAHA it's actually "at last I see the light"😂😂😂
If you could change one thing about any Disney movie, what would you change and why?
huh….. i don't rlly know…
Which sidekick would you love to have?
Flounder!!! he's sooo cutee ❤
If you could spend the day with three characters, who would you choose and what would the four of you do together?
Belle, Rapunzel and Winnie the Pooh!
Is there a crossover relationship you think would totally work? (For example, Tiana and Prince Charming)
Nope..
Are there any minor characters you think should have been included more in their movies' plots? If so, which ones?
that's a good question.. but idk.
Which movie has your favorite animation?
The lion king! and the beauty and the beast too!
If you could request to have a sequel made for any one movie, what sequel would it be and what would you love to see happen in it?
Beauty and the beast, just because it's an AWESOME movie!! I don't know what I want to see happen in it tho.
Are there any movies you think shouldn't have had a sequel? Why or why not?
I don't think I've watched disney movies with sequels..
Do you use any Disney quotes in your everyday life? If so, what are they?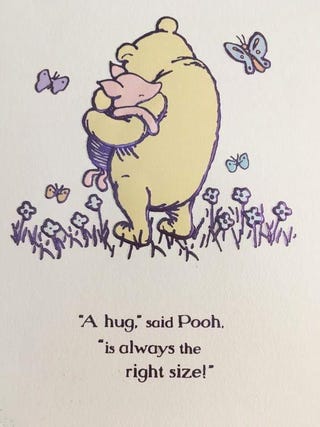 Have you noticed any plot holes or funny errors in any movie?
nope. XD
Which quote/s inspire you the most?
Who were your favorite characters as a kid?
Mickey mouse!
Who are your favorite characters now?
Flounder and Winnie the Pooh!
What's the last movie you watched?
The little mermaid.
Which movie do you want to watch next?
I haven't watched the lady and the tramp, so I want to watch it next!
Which character would you go to for advice?
Winnie da pooh!
Were there any movies that scared you growing up? Are you okay with watching them now?
not really.
What's your favorite Disney short?
huh?
Which movie has your favorite soundtrack?
Beauty and the beast!
Who is your favorite classic character? (i.e. Mickey, Goofy, Donald, etc.)
Winnie the pooh!
Which destination/town/world would you love to visit the most? What would you do there?
I would LOVE to visit disney world and go on all the rides!
Do you prefer watching live action or animated?
Animated.
What are your top three most-watched movies?
The tangles, beauty and the beast and cinderella!
Which scene made you the saddest?
where Mufasa died. 😦
Which scene was the most heartwarming?
umm…… when Timon and Pumbaa started "taking care" of Simba! ❤
Which scene completely shocked you?
hmm….. I got nothing at the moment.
What are your favorite best friend relationships?
Which couple is your favorite?
Rapunzel and Eugene/ Flynn
Movie with the happiest ending?
The Little mermaid
Movie with the saddest ending?
I think all movies have a happy ending?
Is there a type of food/treat a character eats/bakes that you'd love to try?
YES! The whole lot of food from the "be our guest" song scene!!
Have you been to any of the Disney parks?
nope. 😦
What are your favorite Disney Channel shows/movies?
The tangled series!
If you could visit the set of any show or live action movie, which one would you want to see?
beauty and the beast or Moana
Which movie makes you laugh the most?
ONWARD!!
Was there a movie you thought you wouldn't like, but you ended up loving it?
Frozen. I didn't want to watch when I was little and now I LOVE IT!! (when I was like 8 years old, ok? I love Frozen)
Which villains are you scared of?
I'm not scared of any of them. they're just fictional..
Which villain/s don't scare you?
…
Do you like any Disney memes? (feel free to share them!)
yess!!
Do you/Have you had any Disney-themed clothes?
YES!! I have one, its PJ's
Do you have any stuffed animals/toys? If so, which ones?
nope..
If you could only recommend one Disney movie for others to watch, which one would you choose and why?
That's so hard!! But the lion king coz everyone loves that movie.
Which characters always make you smile?
winnie da pooooh!!
On a scale of 1 to 10, how much do you love Disney?
10.
Oh my goodness. that took way too long.
I bet you didn't read all of my answers. 😂😂😂😂 I know I answered most of the questions as "I'm not sure, idk or not really" but I couldn't answer ALL 50 questions.. soo..
I tag you with the same questions!
The next awards are from Potterheadaanya's post where she did 17 awards/tags!! she left an open invitation so I'm going to do one of the awards 😀
The Lockdown Tag
Rules:
Thank the person who nominated you.
Answer the blogger's questions.
Nominate other bloggers.
The Questions!
Overall, how are you handling the quarantine?
um… pretty well I'd say.
What viral recipes have you tried during the lockdown?
zee Dalgona Coffee and mini pancakes. I still make them (I'm doing zee ultimate recipe post soon)
What activities have you missed the most during quarantine?
Going to school, swimming and hanging out with mah friends.
Do you wear a mask when you leave the house?
most of the time, yes. but I donut like to wear them.
Are you an essential worker? If yes, what is your job title?
HUH?
How do you exercise during the lockdown?
Roller skating, going up and down the stairs, jumping jacks, yoga and cycling. I don't do these everyday, only if I'm in the mood for it.
Have you subscribed to any new subscription services since the lockdown started?
not dat I know of.
What did/does your daily schedule look like before the pandemic started?
wait until mom wakes me. not get up until my mom shouts at me to get up. umm drink water. do cycling/rollerskating/yoga or just go to the bedroom get my table, attend da boring online classes, probably fall asleep again, get scolded by my mom. watch funneh memes or play roblox. REPEAT.
OH MY. I JUST READ THE QUESTION AGAIN AND I WROTE DOWN THE WRONG ANSWER. OH WELL.. JUST PRETEND THAT THE QUESTION IS "what does you daily schedule look like now"
Do you think that the pandemic is getting better or worse?
worse.
I tag you if you are wearing blue right now.
and with the same questions.
READY FOR THE BONUS ONE? I CREATED A TAG!!!!!!!!!!!!!!!!!!!!!!!
and it is on……………………………………………………… HARRY POTTER!!
wHy DidN't AnYoNe ThInK oF tHiS?
weelllll………………. I JUST DID!!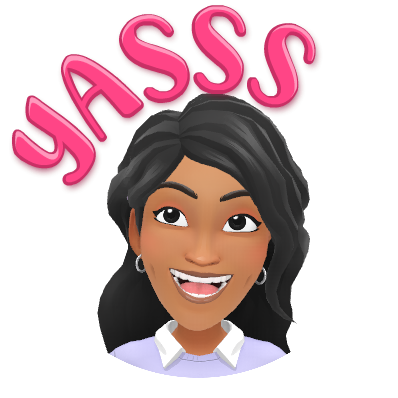 okay, here is zee ultimate logo!!
Thanks to D (Introverted thoughts) for naming dis tag!!
Now its time for da RULEZZ!!
Da RULEZ!
Thank da wonderful potterhead who tagged you.
pingback to the original post. (here)
Display the logo
answer all of the questions
Talk about your fav book/movie in the series and why.
if you could bring 3 characters back to life from da series, who would it be and why?
What's your hogwarts house and who's your fav character from your house?
illvermony or hogwarts?
share atleast 5 HP memes
tag your post with #The pottercrazetag so others can find it in the reader.
After answering all da questions, leave an open invitation to anyone who wants to do dis tag.
And now, I'm gonna answer my questions!!
Thank you Evin for creating this tag, and tagging me.
Talk about your fav book/movie in the series and why.
My fav boook AND movie has to be zee prisoner of azkaban. I love it so much because it's when Sirius, Lupin, The Marauders map, Hogsmeade , buckbeak, the dementors and the time turner is introduced to zee series. Oh, and there's also more parts of Hagrid. I just really like the 3rd part in the series..
if you could bring 3 characters back to life from da series, who would it be and why?
I would bring FRED, SIRIUS AND DUMBLEDORE back to life. or should it be LILY, JAMES AND LUPIN? OR SNAPE? okay its just too hard to decide. UMMMMMMM
Fred, sirius and ……… Dumbledore. ahhhhhhhhhhhhhhhhhhhhhhhhhhhhhhhhhhh.
What's your hogwarts house and who's your fav character from your house?
EEEEEEEEEEEEEEEEEE I'm a proud Ravenclaw and Luna and Cho are my favourite from my house!! and Padma Patil too! Oh,and If I were a HP character, I'd be Luna. (I took a quiz) and it IS pretty accurate.
illvermony or hogwarts?
HOGWARTS.
share atleast 5 HP memes
LET'S DO THIS.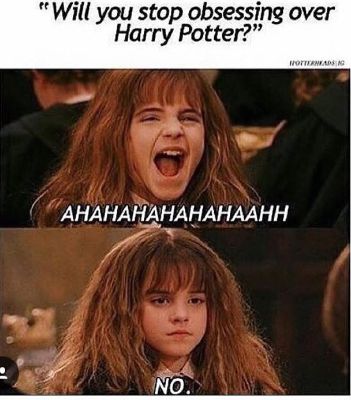 you won't get that if you've never watched that video. "FISH"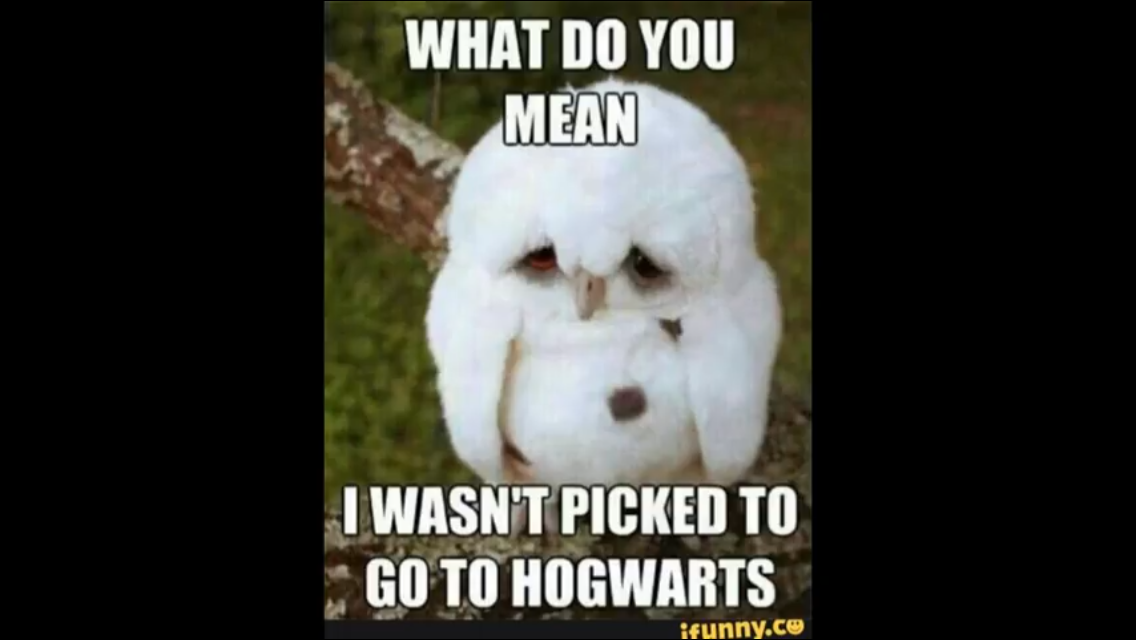 awwwwwwwwwwwwwwwwwwwwwwwwwwwwwwwwwwwwwwwwwwwwwww LOOK AT DA WHITTLE OWLIEEEE.
NOW WHO DIDN'T PICK HIM TO GO TO HOGWARTS?!?!?!?!?!
I TAG EVERY SINGLE POTTERHEAD ON THIS PLANET!
OOF. IM FINALLY DONEE!!!!!!!!!!!!!!!!!!!!!!!!!!!!! AWARDS ARE SO TIME CONSUMING
but I love doing them! I'm going award free till october and I'll do awards that I've been nominated for, Mid-october!! (If I get tagged…)
Please leave a link to your award post if you do any of these!!
and now for the fun part!
I'M DOING AN "ASSUMPTIONS ABOUT ME" POST!
so leave your assumptions in the comments, and I'll answer them on the 29th of Sep!!
You know the drill, nothing too personal.
OKAY! Let's talk in the comments!