Hey everybody!!!!!!! Itz Evin here!
Welcome to week 1, part 1 of Blogging with Evin!!!!!!!!!!!!!!!!!!!!!!!!!!!!
if you don't know what BWE is, lookie here!
what is "Blogging with Evin"?
First of all, thanks to Lrose5 (and some other friends!) for helping me to figure out a name!! Blogging with Evin is a month long event where I will post EVERY FRIDAY about something related to blogging! It may be tips, guides or some ways to improve/grow your blog!! I'm doing this because I've done only ONE post that is related to blogging, and that too, way back in JUNE! I hope this helps you, and it's gonna be a lot of fun!! I think there's gonna be 3-5 parts😉
And today, we're gonna be talking about the must-haves of a blog!!!
LETS GET STARTED!!!
A nice theme.
When I first visit a blog, I look at the design and THEN move on to the content. So you need to have a nice theme, to make your blog look good, and to attract readers too!
some of my favourite themes:
Scratch pad
Button2
Libre 2
Pen Scratch 2
dara
toujours
and many more!
2. About page
Your blog should have an about page, so whenever you get a new visitor they can know more about you! My about page. Things you can add in your about page:
Your name
where you're from
your hobbies
what you like reading, writing, listening to: etc.
Why you started blogging
A picture of yourself/ your bitmoji/ your gravatar.
and a good message too!
3. Sidebar.
Adding widgets in your sidebar/ footer like archives, top posts and pages, recent posts, tags, categories, calendars etc . This way, even if someone misses out on your posts, they can click on any of these widgets and find them!
You can also insert sidebar graphics, if you don't know how to make them, you can header over and place an order @Featherlightsblogdesignz
4. Chat page/ contact page.
Having a chat page for everyone to talk is a great way to make new friends and interact with your readers! (I don't have one tho XD) It's a place where ANYONE can leave a message and talk about anything they want to! For instance; They could say they got a new pet and completely random things XD
You can start a chat page if you don't want to share your email through a contact form 😉
Tip; Have a seperate email for blogging, it'll be way easier , organized and safe 😉
5. Logo/ blog button.
I wouldn't say that this is a must-have, but it's always fun to swap blog buttons 😉
If you don't know how a blog button/ swap thingy works,
A blog button is basically a logo.
You create a new page titled "blog buttons" or maybe "Blog friends" or something like that and display your button and say "this is my button, comment down if you'd like to swap with me"
if I want to swap with you, you go to my blog buttons page copy and paste my button in your page, then link it to my blog. That way, others can visit my blog 😉
when a blogger visits a blog and finds your button on that blog's page, they may click on it, visit your blog and follow you!
SO a blog button in conclusion is one of the many ways to grow your blog XD
How do I make a blog button?
Blog buttons are actually SO easy to make! I made mine with Canva 😉
(if you're having trouble, visit this page!)
6. Tagline and a site address.
Think of a REALLY good tagline that kind of describes what your blog is about. (and the blog name too XD) I can't say much about my tagline.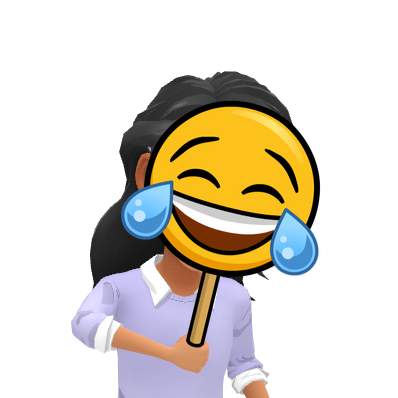 And the site address, of course 😉 you could have a site address with your name on it, like mine which is: evinsblog.wordpress.com. or, you could have it as your blog name like so: acurlysuesramblings.wordpress.com. That is WAY too long, so I just have one with my name! Even if I change my blog's name, I don't have to change my site address 😉
(GENIUS)
7. Email list / social icons.
I don't know why I'm adding this because I have neither of these ones.i don't know much about social icons, but I do know that they can help to grow your blog. Email lists are SO FUN!! I'm subscribed to lots of email lists😂 I tried to make one and then…….MEH.😂 you can start an email list with MailChimp, ConverKit and some other websites too! Do you have an email list?
If you want to know what I use for blogging, check out this guest post I did on Tia's blog!!!!
Phew. WAIT DID I JUST FINISH WRITING THE FIRST PART OF BLOGGING WITH EVIINNNNNNN ?????????????!!!!!!!!!!!!
yup. I just did.
WOO-HOO!!!!!!!!
Okay so that was just one part!
And the best part?
You get to vote for what I post next friday in this series!!!!!!!!
c'mon DO IT!
Thank YOU✨ for reading! and voting 😉
Hope this was helpful!!!!!!!!!
What did you find useful in this part? lemme know in da comments😝
P.S Tomorrow is the last day to sign-up for the blog contest!!!!!
and send in your entries for week 1 tomorrow as well!!!!!
P.S.S. QOTD: How many winky faces did I use in this post?